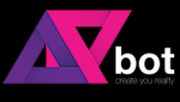 ARbot has launched a crowdfunding campaign on Indiegogo in order to bring their exciting new robot to market. This robotic device interweaves the virtual world with reality and allows a player to engage in exciting augmented reality tanks battles.
London, England , May 12, 2015 (Newswire.com) - The team behind ARbot have launched a crowdfunding campaign on Indiegogo in order to introduce their exciting new augmented reality robot. This campaign has a funding goal of $32,000, which is being raised to bring ARbot to market. Augmented Reality (AR) is beginning to blur the lines between the virtual world and reality. AR is a live view of the physical, real-world which is augmented (or supplemented) by computer-generated sensory elements such as sound, video, graphics etc. ARbot used this amazing technology to create a new robotic game that is taking the excitement derived from a very popular online tank game to the next level. The team states, "With the help of ARbot and special ARtank App you can plunge into augmented reality, making real tank battles in your office, at home, or anywhere you want!"
ARbot is a spherical electronic robot that moves via the separate hemispheres of its body, which allows it to surmount any obstacle in its path. It is fully interactive, Bluetooth equipped, and works in conjunction with the ARtank App. The ARbot and ARtank App work together to blend reality with the virtual world. On the screen of a smart device that is paired with ARbot, the robot appears as a tank engaged in battle, while all real obstacles in the physical world, such as a shoe, dog or chair, become obstacles that the tank must overcome online. ARbot players can engage in real battles in either single player mode or multi-player. Up to 60 devices can be linked together which means players can engage in epic-scale tank battles. Since everyone isn't into tanks, the device can also be transformed into a racecar for Formula 1 style racing. ARbot is available in two body versions: plastic or a nearly indestructible carbon version. The plastic ARbot comes in six colors: white, green, purple, pink, yellow, and black.
"Seriously cool! Nowadays many of us despite age and economic status are keen on virtual tank battles because of the popularity of one online-game. Now these battles can be held in a real world at home or at your office. "

ARbot, Team
The ARbot team has been very hard at work with all of the essential groundwork for their device, and are ready to begin the next stages in development which is why they have launched their crowdfunding campaign. At the close of their campaign they plan to finalize 3 more applications for the ARbot, before the pilot run testing phase begins. Mass production is scheduled to begin in December 2015, with a projected shipping date to campaign supporters in January 2016, followed by full retail distribution in March 2016. As an added bonus with this campaign the team is offering several perks which serve as funding incentives. These perks range in value from a "Follow Us" perk that allows a supporter to follow the campaign and receive all of the updates, to the opportunity to pre-order various amounts and versions of ARbot at a substantial savings off of regular retail price. Full details can be found on their Indiegogo campaign page.
About ARbot:
ARbot is a new company in the field of augmented reality devices and game systems. The company employs highly qualified specialists, who all have extensive experience in the field of application development and the creation of augmented reality.
To learn more about the ARbot crowdfunding project Click Here
For more information about ARbot Click Here
To contact via email write to Denis Kurilchik at: kurilchick@icloud.com
Share: