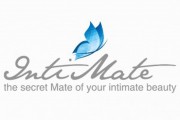 Smart Crowdfunding is slated to carry out strategic marketing initiatives for the 'IntiMate' project on Indiegogo. The team behind this campaign is crowdfunding to bring the highly innovative IntiMate Firming breast treatment system to market.
Los Angeles, California, July 30, 2015 (Newswire.com) - IntiMate, a revolutionary cosmetic technology company, has launched a crowdfunding campaign on Indiegogo. This campaign has a funding goal of $20,000, which needs to be raised in order to bring the company's "IntiMate Firming" product to market. The team states, "IntiMate Firming is designed for breast firming treatments. Thanks to the cosmetic serum, it ensures amazing and immediate firming, toning and moisturizing effects." Women like to feel attractive, but sometimes body changes that accompany aging, pregnancy, or weight loss can alter the breasts appearance. IntiMate has created a two-part system which helps women bring the firmness and toning back to their breasts. Because, as the team states "All women wish to have firm and toned breasts. Many of them wish to increase the volume of their breasts without resorting to invasive cosmetic procedures." The IntiMate team decided to give women what they want by using inspired innovation coupled with all natural ingredients.
Cosmetic technology is a new non-invasive treatment system that gives women the benefits of cosmetic surgery by using modern technology devices rather than lasers and scalpels. The IntiMate Firming system uses this type of technology to give women firmer, more supple looking breasts. The IntiMate Firming system moisturizes the skin, smooths wrinkles, improves firmness and elasticity, reduces the look of stretch marks, evens out skin tone, stimulates the production of new collagen, and provides a lifting effect to the breasts. It is a simple two-part, 3 step system that uses a special all-natural firming serum in conjunction with the IntiMate device. To enjoy the benefits of IntiMate Firming, women simply: apply the serum, press start on the device and gently massage each breast. The treatments are only 10 minutes a day, 5 minutes per breast. The device uses bio-stimulation to facilitate the penetration of the active ingredients contained in the cosmetic serum, through the emission of positive ions, infrared rays and micro-massage. Results are 100% guaranteed, and IntiMate even guarantees that women will see results after the very first treatment.
"All women wish to have firm and toned breasts. IntiMate Firming has 100% Guaranteed results even after the first treatment."
The
IntiMate
team has been working very diligently on all of the essential groundwork for
IntiMate
firming, and they are now ready to take their product to market which is why they have launched their
crowdfunding
campaign. All funds raised with this campaign will be used to begin the mass production phase, with a projected shipping date of October 2015. As an added bonus with this campaign the team is offering several perks. These perks which serve as funding incentives, range in value from a "Special Thanks" perk to the opportunity to
pre
-order products at a substantial savings off of regular retail price. Supporters can
pre
-order the full
IntiMate
Firming kit, from a single kit to a distributor pack, as well as extra bottles of serum at a huge discount during the campaign. The earliest supporters can take advantage of an amazing Early Bird special that offers a significant discount. Full details can be found on the
Indiegogo

campaign page.
About IntiMate:
IntiMate is an intimate cosmetic technology company that was born with a specific purpose: helping women develop the bodies they crave without expensive and invasive surgery. Their product IntiMate Firming is designed to reduce skin aging and to improve skin elasticity and firmness in the breasts.
To learn more about the IntiMate Firming crowdfunding project Click Here
For more information about IntiMate Click Here
To contact via email write to Giulia Spera at: giulia.spera@themunchies.tv
Share: