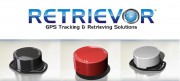 Smart Crowdfunding is slated to carry out strategic marketing initiatives for the 'Retrievor RT-101' project on Indiegogo. The Retrievor team is crowdfunding to bring the world's smallest and most advanced GPS tracker to market.
Sarasota, Florida, June 9, 2015 (Newswire.com) - ​​Retrievor has recently launched a new crowdfunding campaign on Indiegogo with a funding goal of $60,000, which needs to be raised in order to bring the newest version of their popular GPS tracker, the RT-101, to market. The original Retrievor was introduced via the company's first Indiegogo campaign, and quickly became a hit because it is the tiniest GPS tracker around. However, the team hit a few glitches during production that delayed manufacturing, and made them go back to the drawing board several times. The changes also meant redesigning the underlying circuitry too. Through a lot of collaboration and redesigning, all issues have been resolved and they are now ready to move full steam ahead. The company's goal is to "not only produce the smallest GPS tracker on the market, but to make certain that anything with the Retrievor name is also superior to all other devices".
During the initial production of their ground-breaking RT-101, the team refined Retrievor's components and design to eliminate bugs, and switched to a new GPS receiver that tracks both indoors and outdoors. They also added an accelerometer, which means that Retrievor can be set to automatically track once the device is in motion and go to a sleep state when stationary. While extending its battery life has also been a time-consuming process, their ground-breaking proprietary power source development is still ongoing. By selecting and partnering with the very best manufacturers of micro and nano technology, Retrievor was able to make the RT-101 really tiny. Measuring only 35 mm (1.37") in diameter and 16 mm (0.63") thick, the Retrievor can be used to track almost anything.
"Our Retrievor is slightly larger than as a US Quarter in diameter and not much thicker than a few stacked together. Retrievor brings you all of the functionality a true end to end GPS solution should offer!"

Retrievor, Team
It can easily attach to a key ring, pet's collar, bike, or a child's backpack. Nervous parents can even toss one in their teens' glove compartments to keep tabs on their whereabouts. Hikers, outdoor enthusiasts and adventurous types can clip them to boots, equipment or day packs to stay findable. The device is completely waterproof and even has an SOS button for emergencies. The Retrievor is easily tracked in real-time with the free Android, iPhone and web app, which has several features that can be personalized to specific needs and preferences. A user can even set up a Geo-Zone which triggers either a text, email or ringtone once the Retrievor moves out of the zone. The Retrievor's exact location can be pinpointed by zooming in, and a user can check speed, distance traveled and route taken. The combined tracking methods allow Retrievor to function almost anywhere in the world with an accuracy of 3-7 feet (1-2 meters).
The Retrievor team has been working very diligently with all of the essential groundwork for their device, and they are now ready to begin the manufacturing phase which is why they have launched their Indiegogo crowdfunding campaign. All supporters of this campaign have the opportunity to pre-order the Retrievor at a substantial savings off of the regular retail price. The company predicts that the first devices will ship at the end of August, with another shipment scheduled for the end of November. Full details can be found on their Indiegogo campaign page.
About Retrievor:
Retrievor's development team consists of product designers, engineers and software application developers who create all things IT. Their GPS device is a collaboration of American, British and Israeli companies who believe in bringing the very best cutting-edge technology to the world.
To learn more about the Retrievor RT-101 crowdfunding project Click Here
For more information about Retrievor Click Here
To contact via email write to Michelle McIntyre-Connor at: info@smartcrowdfunding.us
Share: