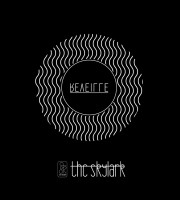 Smart Crowdfunding is slated to carry out strategic marketing initiatives for the 'Reveille: Sports Power & Regeneration Booster' project on Indiegogo. This campaign is crowdfunding to bring an innovative health and wellness mobile sports device to market.
San Diego, California , April 22, 2015 (Newswire.com) - ​Reveille, a European sports technology and fitness company, has launched a crowdfunding campaign on Indiegogo in order to introduce their highly innovative "Reveille" mobile sports device. This campaign has a funding goal of $30,000, which needs to be raised in order to bring this wearable fitness device to market. The team states, "We have designed a comfortable product for everyday use, with a revolutionary combination of far-infrared and magnetic field technology." Due to its capabilities, the name of the device is very fitting. Reveille is a French word that means "waking up or rising". It is also a signal sounded on a bugle or drum to wake personnel in the armed forces. This is exactly what this device was created to do the body.
Reveille is described as "a mobile sports device body power and performance booster and a regeneration accelerator" and was created to release muscle soreness and sports injury pain, thereby enabling users to stay more active. Each 40 minute program cycle will: wake the body, warm up the muscles, calm down the heart, and relax the mind. It is used to get fast pain relief from injury or strain, lose weight, get fit, force muscle movement, warm up and relax the muscles. Reveille has 4 different programs: Healing Stage, Relaxing Stages 1 & 2, and Acute Injury Stage. Each program is designed to help a user reach their desired health and wellness level, and can be used while working, watching TV or training. The device is very lightweight, battery operated, and used as a treatment before and after each sports activity in order to increase performance. There is a specific device for the different muscle groups, including: back, elbow, knee, shoulder, neck, and arms.
"What is Reveille? Reveille is reality. A lifestyle you can choose. Reveille is being active. Pushing more, fighting against laziness, fighting against soreness."

Reveille, Team
The Reveille team has been very hard at work with all of the essential groundwork for their mobile sports device, and are ready to begin the next phases in development which is why they have launched their Indiegogo crowdfunding campaign. Once their campaign ends, they plan to initiate the final development and manufacturing phases, with a projected shipping date of late October 2015. As an added bonus with this campaign, the team is offering several perks. These perks, which serve as funding incentives, range in value from a thank you perk that enables a supporter to follow the campaign and receive all of the updates, to fitness merchandise items, and the chance to pre-order the device in various amounts and packages at a substantial savings off the regular retail price. Full details can be found on their Indiegogo campaign page.
About Reveille Zone:
Reveille Zone is a European based company that consists of a talented team of individuals with a single mission. They want to create devices that help people achieve their desired fitness and wellness goals in a more comfortable, and simpler way.
To learn more about the Reveille crowdfunding project Click Here
For more information about Reveille Zone Click Here
To contact via email write to the EU Team at: reveille@theskylark.biz​​
Share: