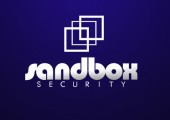 Smart Crowdfunding is slated to carry out strategic marketing initiatives for the Sandbox Security System project on Indiegogo. The campaign endeavors to raise the funds needed to bring this innovative home security system to the public.
Clearwater, Fla., July 15, 2014 (Newswire.com) - A Florida based company is introducing the next generation of home security. This system, known as Sandbox Security, is scheduled to be brought to market by February 2015 and will be simultaneously high-tech and simple. They have accomplished this by creating a system that integrates state-of-the-art modern technology into a system that is extremely easy to use. Sandbox utilizes wireless technology which allows a customer to see what is happening at home, or wherever the system is engaged, as well as receive alerts and text messages while something is happening. This gives Sandbox customers the power to do something about a problem or situation in real time, rather than after the event has occurred.
The Sandbox Security System integrates security devices, motion sensors, nanny cams, home surveillance, and monitoring systems into one "umbrella security system"; and is being introduced with 3 main products: The Cube, The Owl, and The D2. The Cube is the control center for the Sandbox Security System, the OWL is a compact camera device that streams high definition video from almost anywhere, and the D2 is a full-function doorbell, sentry and surveillance camera. "Each device provides its own set of features. Installed together, the Sandbox devices seamlessly integrate and interlock their features and functionality to provide an all-encompassing blanket of security for your family."
Sandbox empowers people to protect what is important to them, and provides actionable security and protection - the ability to keep track of events even before a break-in has happened, and the ability to do something about what is happening, while it is happening!

Mike Reddy, Founder
While Sandbox is an advanced high-tech security system that is intelligent and learning, it will also be very affordable at a fraction of the cost of most other security systems. The Sandbox team believes in making everything user friendly, and are striving to create a simple, uncomplicated product that delivers as promised. "One of the most fundamental principles of Sandbox's system and devices is that they should virtually install, sync and activate themselves! We firmly believe in the principle that true simplicity is the Holy Grail – and we're doing the work of architecting simple into our products' hardware and software." The resulting system is one that provides all aspects of security from alarms and intrusion detection, to video surveillance, extensive sensors, 24/7 monitoring and highly actionable alerts at a cost that makes home security affordable for the average family or small business.
This innovative home security system is being introduced to the public through an Indiegogo crowdfunding campaign which is aiming to raise $77,000 in order to bring Sandbox to the market. The team is offering several perks which serve as funding incentives for potential supporters. These perks range from an attractive Sandbox t-shirt to the option of pre-purchasing various levels of the Sandbox Security system. Full details about Sandbox Security can be found on their Indiegogo Campaign page.
About Sandbox Security:
Sandbox is an intelligent, next generation and extremely affordable security system, that while created for the home, has far reaching uses in the business world as well.
To learn more about the Sandbox crowdfunding project visit Click Here
For more information about the company Click Here
To contact via email write: info@sandboxsecurity.net
Share: