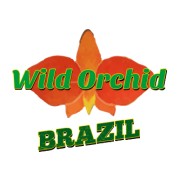 Smart Crowdfunding is slated to carry out strategic marketing initiatives for the 'Wild Orchid Project' on Indiegogo. Wild Orchid seeks to make a real economic and ecological difference while offering supporters a unique and inspired service.
Sarasota, Florida, October 21, 2014 (Newswire.com) - In collaboration with the Canadian International Society, two ex-pats currently living in Brazil have launched the 'Wild Orchid Project' campaign on Indiegogo in the hopes of making a sustainable difference to the planet. This campaign has a funding goal of $5,500, needed to take their inspired concept to the next level. Wild Orchid will use modern media to generate online revenue through a crowd source Orchid Wiki in order to engage in environmental education, which will pave the way for a sustainable social and ecological change. The founders state "Wild Orchid Brazil is project driven, and designed for social change. Raising awareness of the Atlantic Forest by using social media to collaborate with strategic partners."
Anyone who has ever tried to cultivate an orchid can understand the delicate balance of nature that they exist in, and that the slightest loss of their ecological equilibrium is devastating. The orchid thrives in humid climates, making a rainforest their most abundant place to propagate. It is impossible to live on this planet and not know about the issues with the world's existing rainforests. The Wild Orchid project seeks to make a difference in this area. Supporters of Wild Orchid can remotely own their own wild orchid, enjoy 24/7 "orchid porn" and know that their proceeds are being used for a good cause. The ultimate goal of Wild Orchid is to: engage people by connecting them to orchid projects, teach people in Brazil the necessary skills for "information-age jobs", raise awareness of the Atlantic Forest, engage in sustainable forestry research, implement ecology focused career training, create jobs in Brazil, and develop a scholarship program.
"We are not an all for one organization like the old business model, we are all for the planet!"

Wild Orchid Brazil, Team
The two men behind the idea state, "We are not an 'all for one' organization like the old business model, we are all for the planet" and they are not alone in their mission. In fact, the Canadian International Society has recently joined the fundraising endeavor. Together with the Wild Orchid Project, they are planning an event called The Wild Orchid Soirée during Fashion Week Sao Paulo at the private mansion of an avid orchid collector. The soiree will feature a keynote speaker from The American Orchid Society, as well as SOS Mata Atlantica (NGO), Imaflora and the Botanical Society of Sao Paulo, the Rainforest Alliance director; and special guest of honor Gisele Bündchen; the Goodwill Ambassador for the United Nations Environment Program. This soirée will introduce the Wild Orchid Project and celebrate the masterpiece "I'm alive" "a multimedia expression of our relationship to nature filmed, composed and recorded in the rainforest", produced by Andres Levin, Caetano Veloso, Lenine and in collaboration with several world-renowned musical artists.
With the essential groundwork, collaboration, and goal in place the men have launched their crowdfunding campaign to make the Wild Orchid Project a reality. All money raised with this campaign will go toward the implementation of the orchid idea, grant proposals and necessary equipment. As an added bonus to all Wild orchid supporters the team is offering perks with their campaign. These perks, which serve as funding incentives, range in value from different membership levels to a 4 day and 4 night "Wild Orchid Expedition" adventure package. Full details can be found on their Indiegogo campaign page.
About Wild Orchid:
Wild Orchid Brazil was founded by Aaron A. Day, a Canadian ex-pat, and Bob Ritchie, an American ex-pat. Both men currently live in Brazil and are seeking to make a valuable and sustainable difference to the ecological and educational culture there through the use of digital media. The Wild Orchid project focuses on curating and crowd sourcing the 22,000 individual orchid species webpages, while teaching Brazilians the skill sets for the Global Strategy on Plant Conservation.
To learn more about the Wild Orchid Project crowdfunding campaign Click Here
For more information about Wild Orchid Brazil Click Here
To contact via email write to Aaron A. Day at: info@wildorchidbrazil.com
Share: